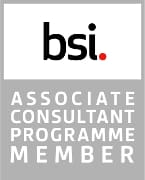 Our team of experienced BIM consultants have designed an extensive repertoire of BIM Workshops including the highly popular ground breaking BIM Level 2 hands-on workshop executing a level 2 compliant project from conception to handover. Explore the BIM Road map aimed at industry specific roles within the UK construction & built environment:
BIM Workshops 
BIM Model Viewing and manipulation course 
Model Progression Strategy and BIM object creation Course 
BIM Level 2 (BS1192:2007) – Working collaboratively in a CDE 
Common Industry BIM Issues and Workflows Workshops 


Revit Interoperability - Can't we all just get along?
Contact us
 to find out more about any of the courses listed above which are deliverable in the UK & Ireland.