Let our expert trainers instruct you on how to get the maximum from your Autodesk CAD / BIM, SOLIDWORKS CAD & BlueCielo ECM software tools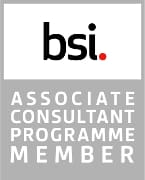 We provide an extensive repertoire of CAD & BIM CPD certified courses in the UK & Ireland.
GET CERTIFIED with Pentagon! 
Autodesk:  Get ahead. Stay ahead. Get an industry-recognised Autodesk credential. Learn more
SOLIDWORKS: Validate your competency and knowledge in SOLIDWORKS software. Learn more
What Customers Say:
Rolls Royce - "Excellent course, well delivered with content suited to my experience/needs."
Randox - "Treat to be introduced to SolidWorks capabilities with regards to ASM Modeling."
JTI on SolidWorks Essentials Training - "Very good patient instructor" & "Excellent introduction to SolidWorks, this will help me greatly in my job."
DFP - "First class course, excellent instructor." 
@PentagonSol thanks for a great session on BIM Awareness @NRCCollege Coleraine today. Harry was excellent. #BIM pic.twitter.com/3cJtQSFH6Y
Attended a course? Leave your feedback today!
Upcoming Courses